11th August 2023
How To Enjoy A Night Out With Invisalign
For many of us, a vibrant nightlife is an integral part of our social lives. Whether it's a casual dinner with friends, a romantic date, or a high-energy party, we all want to look our best. And our smiles play a critical role in how we present ourselves to the world.
What is Invisalign?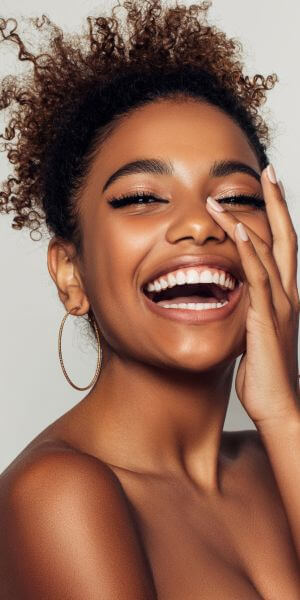 Invisalign is an innovative orthodontic treatment that uses a series of custom-made clear, removable aligners to correct teeth misalignment. Unlike traditional braces which can be noticeable and often uncomfortable, Invisalign offers a discreet and comfortable solution to straighten your teeth. A majority of people may not even notice you're wearing them, allowing you to maintain a natural appearance.
The aligners are made of a patented thermoplastic material called SmartTrack, designed exclusively for Invisalign treatment. This technology allows for more predictable tooth movements. Additionally, the Invisalign system prioritises comfort and convenience, as the aligners can be removed for eating, drinking, and cleaning your teeth.
How Lion Dental Centre is transforming smiles with Invisalign
Situated in the heart of Staffordshire, Lion Dental Centre has established itself as a leading provider of Invisalign treatment. Their team of highly skilled and experienced professionals are dedicated to transforming smiles and boosting confidence.
The Lion Dental Centre employs a patient-focused approach. Their practitioners take the time to understand your specific needs, answer any queries, and devise a customised treatment plan. The goal is not just to straighten your teeth, but to enhance your overall facial aesthetics. They also provide comprehensive aftercare support to ensure the longevity of your results.
Moreover, the Centre utilises state-of-the-art technology to create a precise treatment plan and custom-fit aligners. This precision, coupled with their expertise, has resulted in countless success stories and has reinforced Lion Dental Centre's reputation as a leading Invisalign provider in Staffordshire.
Nightlife and social benefits of Invisalign
One of the significant advantages of Invisalign treatment is how seamlessly it integrates with your lifestyle, especially your nightlife. Being practically invisible, the aligners allow you to socialise with confidence. You no longer have to feel self-conscious about your smile or worry about food getting trapped in your braces.
Moreover, unlike traditional braces, clear aligners can be removed whenever necessary. This means you can enjoy your meals, have a drink, or even kiss your date without any discomfort or awkwardness. Also, since the aligners are comfortable and do not cause irritation, you can dance the night away without any worries.
Invisalign treatment also offers long-term benefits. A straighter, healthier smile can significantly boost your self-esteem, making you more confident in social situations. And we all know, confidence is key to making a lasting impression!
Expert insights from Lion Dental Centre on maintaining Invisalign
Maintaining your clear brace is crucial to ensure the success of your treatment. The experts at Lion Dental Centre have provided some invaluable tips in this regard. First and foremost, it is essential to wear your aligners for at least 20-22 hours a day. You should only remove them for eating, drinking anything other than water, and cleaning your teeth.
Additionally, it is crucial to clean your aligners properly. Rinse them under lukewarm water and use a soft toothbrush to remove any food particles or plaque. Avoid using hot water as it can warp the aligners. Also, make sure to brush and floss your teeth before putting the aligners back on to prevent trapping food particles and bacteria.
Finally, make sure to visit Lion Dental Centre for your scheduled appointments. These visits allow the experts to monitor your progress and make any necessary adjustments to your treatment plan. Regular check-ups also provide an opportunity to get professional cleaning and keep your smile looking its best.
Conclusion
Invisalign offers a modern, practical solution to teeth alignment, fitting seamlessly into your lifestyle, including your nightlife. The benefits are manifold, from improved aesthetics to enhanced self-confidence. Lion Dental Centre, with their expertise and commitment to patient care, ensures your Invisalign journey is a successful and satisfying one.
So, if you're looking to transform your smile with Invisalign at Lion Dental Centre, Contact us here to book your consultation!