23rd July 2015
Why Visiting Our Cosmetic Dentist In Stourbridge Can Save You Precious Time
It's probably fair to say that when it comes to attending dental appointments, you want them to interfere with your routine as little as possible, especially if you need long-term treatment such as orthodontics. That's where cosmetic dentistry comes in.
Here at Lion Dental Centre, a cosmetic dentist in Stourbridge, we respect that you are busy and need dental care that fits in with your life, rather than having to change your life to make time for your dental care. We guard your precious time in a number of ways:
On Mondays and Thursdays, our appointments begin at 8am to give you the opportunity to visit us before work or before the school run. On Wednesdays, we stay open until 7pm and on Tuesdays, appointments are available up until 8pm. We find this helpful for those patients who would rather be seen after work or during their daily activities.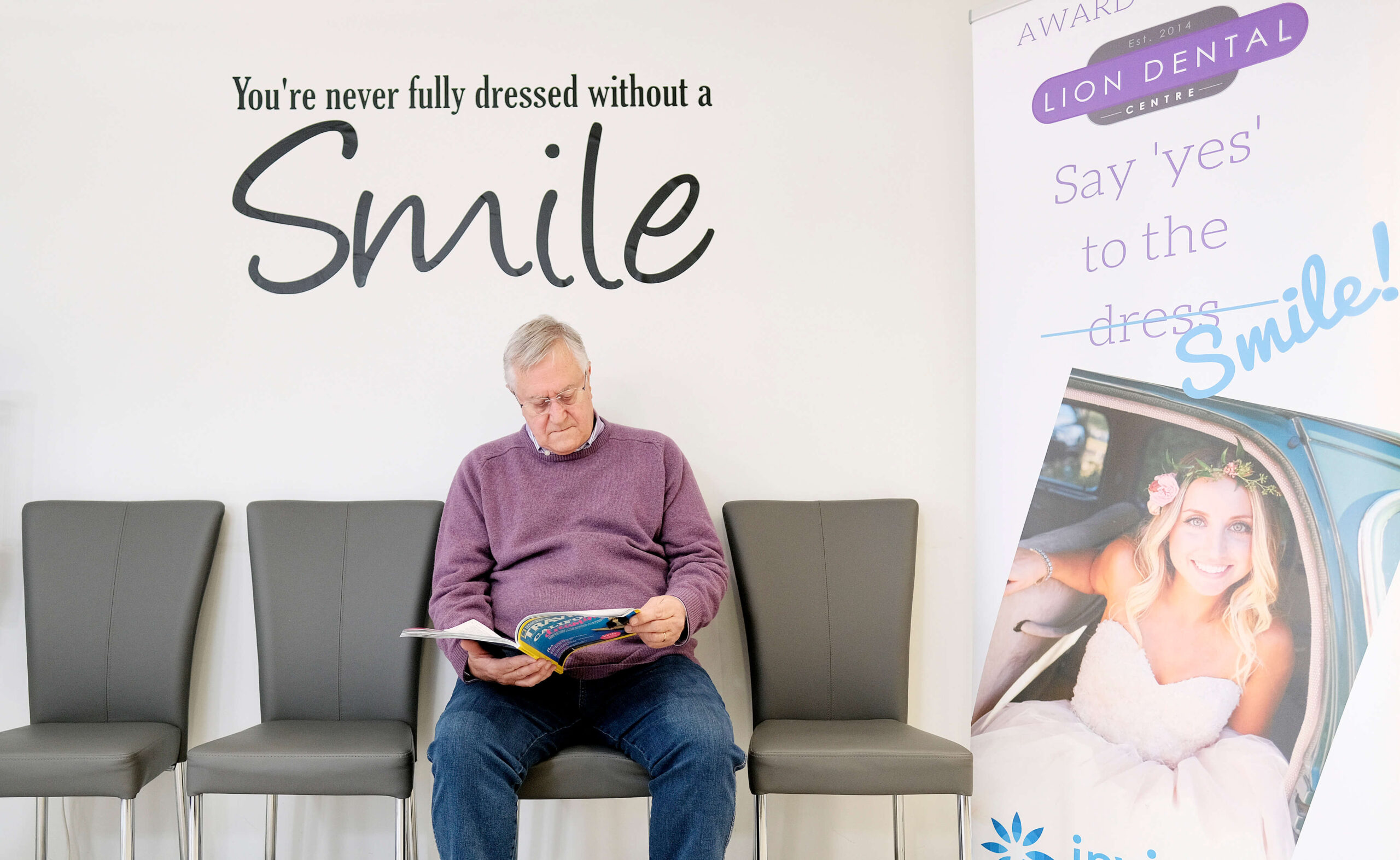 Our preventative approach
We take a preventative approach to dental care. By helping you improve how you clean and care for your teeth and ensure that you attend regular routine check-ups and hygienist appointments, we can prevent many dental problems from occurring, saving you a great deal of time in the future.
Even dental implants, which may need a number of more lengthy appointments when the implants are fitted, will save you treatment time in the long-term thanks to their longevity.
Shorter orthodontic treatments
Traditional fixed wire braces typically take longer to correct the alignment of a person's teeth when compared to an orthodontic treatment like Six Month Smiles or Invisalign. As the name suggests, Six Month Smiles can achieve a straighter smile in as little as six months, depending on the complexity of your case. With Invisalign clear aligners, the absence of wires and brackets means that you won't need to attend check-ups as regularly as other brace systems, keeping your time in our cosmetic dentist's chair to a minimum.
Dental veneers are the ultimate time-saving treatment in many ways, improving the appearance of your teeth without lengthy procedures. Dental veneers can be used to correct damaged teeth, stains or alignment issues.
Above all else, you will find that our team is respectful of your needs and will do their very best to offer you an appointment time that fits in with your schedule. Our appointment times are slightly longer than those offered by NHS dentists, which means that you should have plenty of time to discuss your needs without your appointment significantly overrunning. This helps us see everyone on time and keeps waiting times to a minimum.
If you are looking for a cosmetic dentist in Stourbridge, call us at 01384 376 336 to book an initial consultation at a time that suits you.